WVPMA Photo Gallery
APRIL 2018 MEETING
Fox Valley Tech College
Public Safety Training Center
Security Assessments for Your Hospital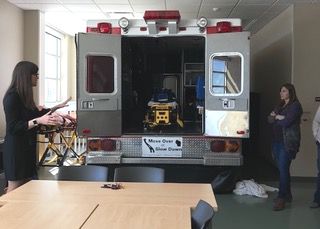 Training Ambulance - is designed to bounce & move as though riding in a real ambulance, so EMT's can be trained how to provide care in the back of a moving vehicle.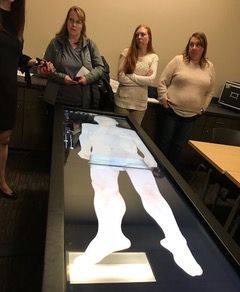 Virtual Cadaver - A computerized Human Being digitalized, so a virtual autopsy can be performed on any system of the body.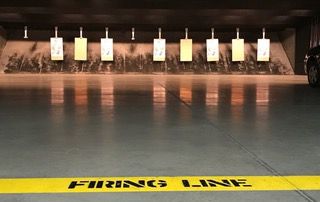 Indoor Firing Range - complete with a motor vehicle, so officers can train how to use a vehicle as a shield if necessary, during a shoot out.

HazMat Training - Officers train for airline disasters, train wrecks and traffic accidents using the HazMat suits.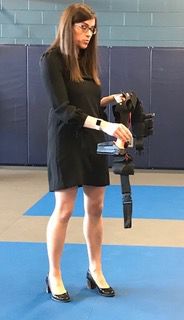 Police Utility Belt - Being shown all of the equipment that goes into the belt and then feeling how heavy the belt is to wear.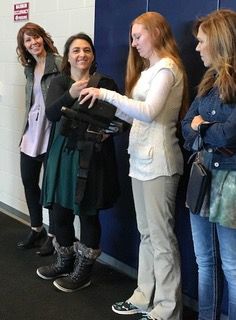 How heavy is a Police Utility Belt? - Practice Managers getting a real life sense of how heavy that Police Utility belt is!
Who Manages Your Practice?
As you well know, the rapid pace in which the veterinary profession is changing requires devoted attention to detail in order to succeed. Today's practice owner does not always have the time to maintain, promote and enhance the evolution of the practice. As a result, a practice manager is enlisted to take on the responsibility of managing the practice.
The position of veterinary practice manager is typically filled by promoting from within the practice or by hiring a qualified individual. This person will take on a variety of responsibilities from human resource management and organizational leadership to practice budgeting and financial management.