2022 Spring Conference (Virtual)
April 22, 2022
"M is for..."
MANAGING: How do we lead differently during a crisis?
MORALE: How to keep it high or boost it back up!
MENTAL WELLNESS: How do we better manage chronic stress, both as leaders and employees?
MOTIVATION: How do we keep our team engaged and committed to excellence, even during exceptionally challenging times?
Our Guest Speaker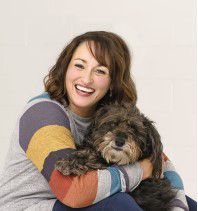 Amy VanDeWater
Founder, Glue Veterinary Coaching and Glue Unleashed™
With a healthy dose of razzle dazzle, Glue Veterinary Coaching and Glue Unleashed™ deliver memorable training and support to help practices build vibrant teams and client alliances that drive organic practice growth. With 35 years of industry experience, including long-term relationships with over 600 veterinary practices, Amy brings a real-world approach to helping veterinary teams and managers maximize their impact and fulfillment. growwithglue.com
Event Flyer
THANK YOU TO OUR SPONSORS
Meetings
Two Member Meetings Per Year:
Spring = Members & Board
Summer = Board only
Fall = Members & Board
Winter = Board only
All meetings have been held via Zoom to accommodate rapid changes due to COVID-19
Two (2) full-day management seminars each year - Scheduled to resume in 2022
Day seminars will be held each spring and fall in a central Wisconsin location. These seminars are a happy blend of education, reconnecting with friends, professional support, and fun. At each seminar you will find:
Educational speakers
Roundtable discussions to troubleshoot common management challenges
Networking luncheon with fellow members
Continuing education credits for veterinary management (up to 8 credits per seminar)
Business briefing on WVPMA current events
Monthly Member Roundtable Discussions Via Zoom
1-hour virtual meetings held one day a month at 12:00pm. Invitations of the day will be sent out a week prior to the meeting via Facebook post and Group message. These virtual events are an opportunity to connect with peers and have great conversation on hot topics.
For questions regarding web site or meetings, please contact Anna Schilz at: aschilz@ethos.com.